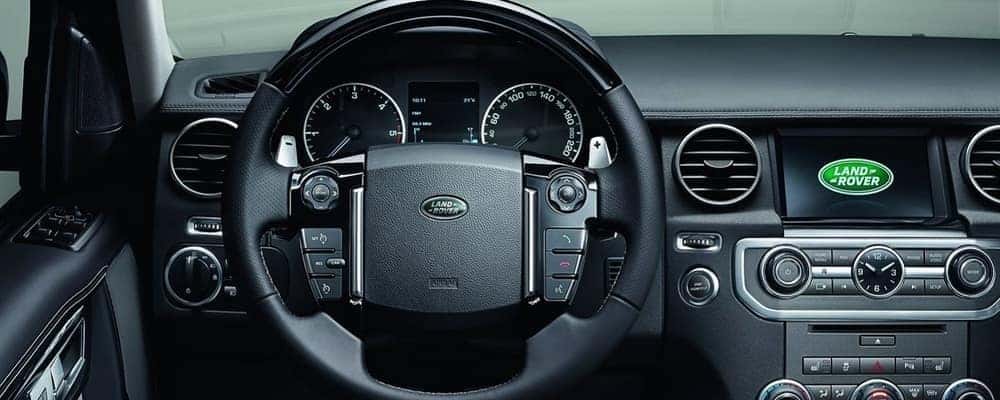 ---
Innovative models like the Land Rover Discovery represent the best of modern engineering and technology, so you might be surprised to know that the forward-thinking Land Rover brand dates back to 1885! Originally a small bicycle shop out of Warwickshire, England, the business known as the Rover Company transformed into the Land Rover we know and love in 1948 – and the rest is history! Want to know more about when was Land Rover founded and who owns Land Rover? Take a step back in Land Rover history with Land Rover Willow Grove.
When Was Land Rover Founded?
The framework for Land Rover was set back in 1885 when the Rover Company was a premier bicycle manufacturer in England. But as the business grew, engineer Maurice Wilks saw the future in the automotive industry. He drew a sketch in the sand for his brother, and the brand began a brand new path:
The original Land Rover was based off the Jeep, building upon its axle and chassis design.
Due to the surplus of green paint from World War II, the Land Rover was painted an ashy green hue.
The official debut of the Land Rover was at the Amsterdam Model Show on April 30, 1948.
Land Rover History by Year
While the Land Rover lineup is a mainstay of the Mainline and Doylestown roads these days, the brand has had quite a journey to get to the Fort Washington area!
1967: Leyland Motors rebrands the Rover Company into Rover Triumph.
1970: The Land Rover Range Rover makes its debut.
1976: The one-millionth Land Rover goes in production right before Land Rover marks its 30th anniversary.
1978: Land Rover Limited becomes an independent entity under British Leyland Motors.
1987: The Range Rover makes its debut in the U.S.
1989: The Land Rover Discovery is unveiled to the public.
1994: The Rover Group is acquired by BMW.
2005: The Range Rover Sport is introduced.
2007: The four millionth Land Rover is produced.
2008: Tata Motors buys both Land Rover and Jaguar, which creates the Jaguar Land Rover subsidiary.
2011: The Range Rover Evoque makes its first appearance.
2014: The Land Rover Freelander is replaced by the Land Rover Discovery Sport.
2017: The Range Rover Velar is added to the lineup.
2018: The Cortex project is announced, which seeks to "create self-propelled car robots that can independently navigate off-road in all weather conditions."
2019: The Land Rover Defender returns as the most rugged Land Rover to date.
Find Your Next Car with Land Rover Willow Grove
Now that you know when was Land Rover founded, why not explore our new Land Rover vehicles? Experience a piece of Land Rover history like the Range Rover Evoque or the Land Rover Discovery Sport today. Contact us with your questions!